The Greatest Video Game Music: Choral Edition
– 2015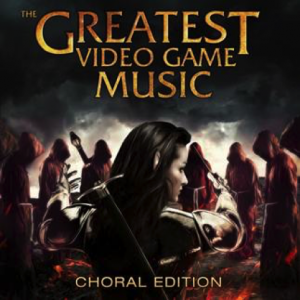 The Greatest Video Game Music: Choral Edition, the third album of the best-selling series from U5 (a joint venture between Universal Music Group and X5 Music Group) recreates music from some of the biggest games such as Final Fantasy X, Minecraft, Skyrim and World of Warcraft. Released on January 29, 2016 digitally and as physical CD.
Buy album
iTunes
Tracks
1 Final Fantasy X – Hymn of the Faith
2 World of Warcraft – Invincible
3 Skyrim – Age of Oppression
4 Final Fantasy X – Hymn of the Faith (Remix 1)
5 Dragon Age Inquisition – Main Theme
6 God of War 3 – Anthem of the Dead
7 The Last of Us – The Choice
8 Skyrim – Dragonborn
9 Final Fantasy X – Hymn of the Faith (Remix 2)
10 Portal – Still Alive
11 Portal 2 – Cara Mia Addio
12 Assassin's Creed IV – The Parting Glass
13 Minecraft – Sweden
Said about OD

With OD behind me, I felt unstoppable.

You become euphoric when you see them, and then they start to sing. That is when you feel true bliss!

Santtu-Matias Rouvali

Chief conductor of the Gothenburg Symphony Orchestra

"They really got to the depths of Sibelius music. I cannot think of any other choir to perform Sibelius with."

Orphei Drängar is an explosion of intelligence, feeling, intensity and precision.

Malena Ernman

Mezzo-soprano

OD is a national pride of Sweden with the best male choir sound in the whole world!

Esa-Pekka Salonen

Conductor and composer

OD possesses a combination of power, energy, and culture. Joy of discovery combined with professional technical and musical prowess.

Anne Sofie von Otter

Opera Soprano

It was one of my most enjoyable professional experiences to work with this collection of super nice, super good, super good-looking gents.

OD is like a dream (with a whole lot of tail coats in it)!