15 Oct

Tour to Latvia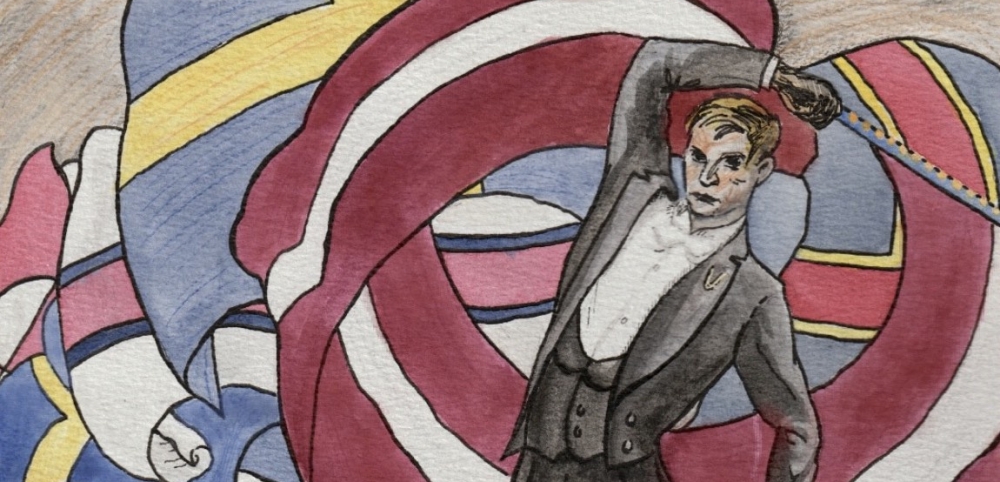 Latvia
Orphei Drängar (OD) visit Latvia with magnificent male choir music, both newly written and classical, mainly from the Nordic and Baltic countries. The varied concert program will be crowned with a premiere of the Latvian composer Raimonds Tiguls.
The Orphei Drängar Vocal Society, OD, was founded on October 30th, 1853 in Uppsala and is today one of the world's most reputable and well-known male choirs. In the last decade OD has had the opportunity to have several tours in North America as well as the Far East. In Sweden, OD has made several appearances on TV, including the Crown Princess' wedding concert and the grand opening of Friends Arena. The choir has worked several times with world famous conductor Esa-Pekka Salonen, most recently in 2016 and 2017 when a stage production of Stravinsky's Oedipus Rex was directed by Polar Prize recipient Peter Sellars with concerts at the Aix-en-Provence Opera Festival, at the Royal Festival Hall in London and at the Royal Opera in Stockholm. Phrasing, purity and precision are words that are often used to describe OD's musical expressions. The male choir is an instrument with very special and dynamic possibilities for expression, and OD has distinguished itself internationally by having developed and fine-tuned that instrument for over 150 years. This is achieved through its characteristic soundscape: a unique mix of young, brighter and older, more mature, voices. One of the reasons for OD's success is the choir's prominent conductors. The choir's current leader Cecilia Rydinger took over the leadership in the autumn of 2008 from Robert Sund, who in turn succeeded Eric Ericson, the OD's conductor for over 40 years. Prior to that, the choir was led under an almost equal length of time by Hugo Alfvén.
Soloist is the acclaimed and internationally active soprano and opera singer Hanna Husáhr. Among other things, she has performed at Drottningholm's castle theater and at the national operas in Bergen and Riga. At the Royal Opera in Stockholm, she can currently be seen in the role of Pamina in Mozart's Magic Flute. Husáhr is also a frequently hired concert singer with a broad concert repertoire ranging from early baroque to newly written music and she has worked with conductors such as Leif Segerstam, Manfred Honeck, Daniel Harding and Herbert Blomstedt. Hanna Husáhr has received a number of scholarships, the most recent being the 2021 Schymberg scholarship. In 2017, Hanna Husáhr received, among other things, the Birgit Nilsson scholarship  and during the 2016 Wilhelm Stenhammar International Music Competition, she was awarded the Mozart Prize. In 2013, Husáhr received the Christina Nilsson scholarship, and in 2011 the Jussi Björling scholarship.
At the grand piano we find Folke Alin, OD's longtime deputy conductor, rehearsal general and pianist. Alin currently works as a rehearsal performer at the Royal Opera in Stockholm, and has previously held the position of choirmaster for the Royal Opera's choir.
OD's conductor since 2008 is Professor Cecilia Rydinger. In addition to her involvement in OD and freelance assignments as a choir and orchestra conductor, Rydinger holds a position at The Royal Academy of Music (KMH) in Stockholm, where she was headmaster during the period 2012-2019. In October 2021, Rydinger will chair the jury at the international choir conductor competition Eric Ericson Award in Berwaldhallen, in collaboration with the EBU and European radio choirs.
Said about OD

With OD behind me, I felt unstoppable.

You become euphoric when you see them, and then they start to sing. That is when you feel true bliss!

Santtu-Matias Rouvali

Chief conductor of the Gothenburg Symphony Orchestra

"They really got to the depths of Sibelius music. I cannot think of any other choir to perform Sibelius with."

Orphei Drängar is an explosion of intelligence, feeling, intensity and precision.

Malena Ernman

Mezzo-soprano

OD is a national pride of Sweden with the best male choir sound in the whole world!

Esa-Pekka Salonen

Conductor and composer

OD possesses a combination of power, energy, and culture. Joy of discovery combined with professional technical and musical prowess.

Anne Sofie von Otter

Opera Soprano

It was one of my most enjoyable professional experiences to work with this collection of super nice, super good, super good-looking gents.

OD is like a dream (with a whole lot of tail coats in it)!